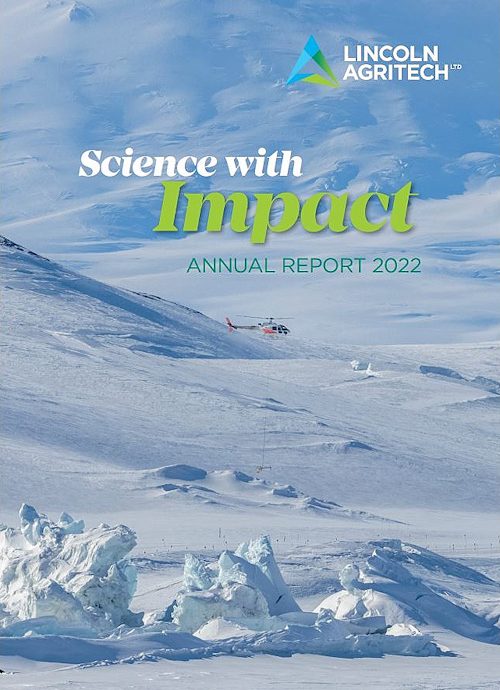 Lincoln Agritech's Annual Report for 2022 highlights the impact its science is having in areas such as climate change, fresh water and groundwater, and environmental sustainability.
Titled Science with Impact, the report details a trial to slash herbicide use in vineyards, ground-breaking work on understanding the dynamics of braided rivers, and a trial showing real-time information on groundwater nitrates.
Other research summarised includes:
developing new uses for strong wool (under contract to the Wool Research Organisation of New Zealand)
researching the impact of plantain in pasture on nitrate leaching
measuring Antarctic sea ice, to study the impact of, and influence on, climate change and
a novel engineering approach to methane mitigation.
Lincoln Agritech Chairman Bruce Gemmell said the report gave a glimpse into the national and global impact the company's research was having.
"Through our growth plans, we are well-placed to continue, and grow, the research the primary sector needs to manage the production and environmental challenges our world is facing."
Chief Executive Peter Barrowclough said the company undertook some "amazing research".
"Concerns about climate change, food security, and the environmental impact of farming, horticulture, and forestry are growing, showing we need to redouble our research efforts to address these existential issues."
You can view and download the annual report here: Lincoln Agritech Annual Report 2022